---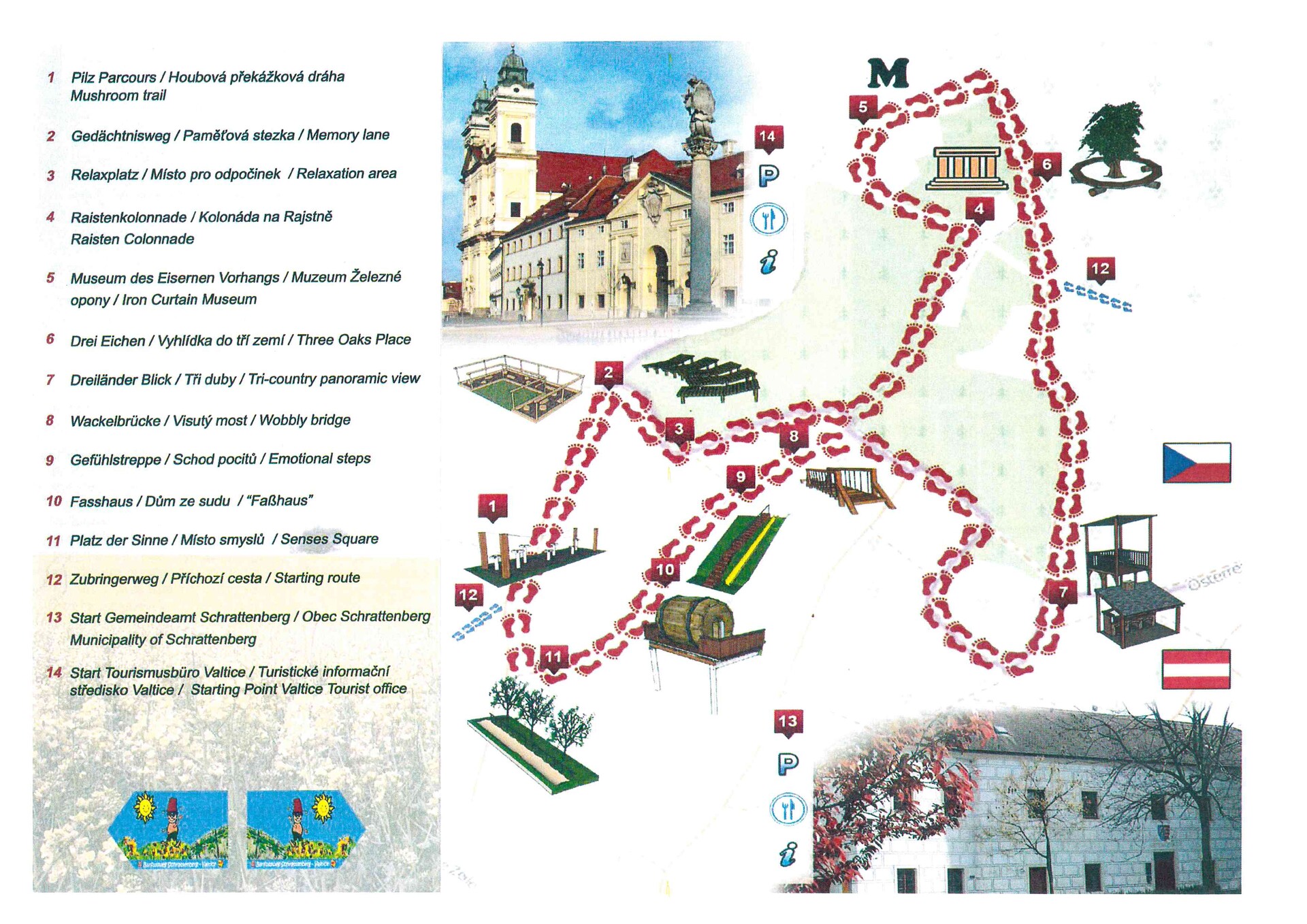 Barefoot Path is a nice walk on the very borderland of the Czech Republic and Austria. It starts and ends near the Colonnade on Reisten above Valtice.
In May 2013, the remarkable tourist attraction was opened in the neighbourhood of Valtice – Barefoot Path. While in Czech Republic, it is still rather rare; in Germany and Austria, similar paths (Barfußweg) are very popular.
A nearly 5 kilometres long circular paths runs from the Austrian village of Schrattenberg towards Valtice to the romantic building of the Colonnade on the highest point of the Lednice-Valtice Area. There are 11 stops along the way. Visitors can walk barefooted over bark, cones, sand, stones... They can also balance on unsteady wooden beams bridge, have a rest on wooden deckchairs, and enjoy the view of wide surroundings from the highest point Homole hill. Children can slide on the natural slip-way. Barefoot walking on various natural materials should enable special sensual perceptions. If interested you can bring your own food and have a barbecue at the one stop with a natural grill.
You can reach the path from Valtice near the Colonnade (on the map No. 4) or near the Iron Curtain Museum at the border crossing point (on the map No. 5).
Further information you can find on the official web sites of the project http://www.barfussweg.at/pages/cs/home.php
---